Redefining the Hardwood Flooring Revolution™
SLCC FLOORING supplies and distributes products that not only look beautiful, but also have a low impact on our environment. We are a U.S.-based supplier committed to providing flooring products that meet or exceed sustainability standards with beauty and durability.
SLCC Wood Flooring products deliver unmatched beauty, durabililty, structural strength, and overall long life to your home or commercial space. Hardwood flooring provides warmth and timeless beauty that will last a lifetime. We make sure that all of the hardwood floors we offer honor that tradition, and meet all of your expectations too, ensuring you receive the perfect hardwood floor for your office or living space.
Our Flooring Products and Collections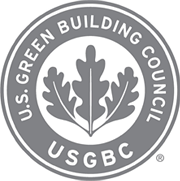 Our History
1998
Factory opens and establishes relationships throught out the world to source and manufacture quality wood flooring products.
2001
Introduces Hand-Scraped flooring products that combine unevenly carved hardwood with subtle chatter marks to provide a unique and timeless flooring option.
2007
Introduces premium exotic collection that consist of acacia, sapele, teak, african mohagany, etc…
2011
SLCC Wood Flooring expands to 7 collections including 50 unique hardwood flooring products. Redefining The Hardwood Flooring Revolution™